Known for being Thailand's most popular coffee brand, Cafe Amazon is now serving Filipinos with a 'Taste of Nature' bringing in their take on coffee, tea, juices, and smoothies! I tried some of their items and I'll tell you why you need to try it on your next cafe hunt!
To give you a 'natural feel' also mean that you must see a lot of 'greens' and that's the exact concept of the cafe. In just one look, you know that it's nature friendly. Their logo is the cute parrot which I had a photo with its mascot counterpart but unfortunately had it corrupted during the file transfer. :( I will surely visit one of your branches once again!
Items
If you know me well, I am a fan of cute tumblers! And this one in particular caught me off guard! Why? Look at the details!!! Even the cover got this cute parrot in it! Plus the details on the cup itself and the price! It's very much cheaper compared to other tumblers in the department store and coffee shops! Thus, giving me more reason to come back and grab one from their store.
This veganic taro is just 120 pesos and it comes in Irish Cheddar flavor! Have you ever tried taro chips? It's actually one of my favorite chips aside from its tofu counterpart.
I actually first heard about this cafe through a friend and we had the chance to try some of their drinks in Wofex. Later on, when I met a friend near SM North, I tried a few items there as well but didn't took photos as we are both in a hurry.
Here's green tea and Tea with milk that my friend and I tried.
I am actually amazed that they serve items at a lesser price but the quality is as good as other famed coffee shops in the metro! I am a fan of iced drinks and teas and i'm very sure that you'll gonna like their drinks! Topping off my list is green tea as it is not too sweet and not to bitter.
I heard that they also have pastries and cakes aside from their drinks so i'll make sure to try them once I visit again! If you visit one of their branches, please do recommend me items to try as well and I'll gladly taste them!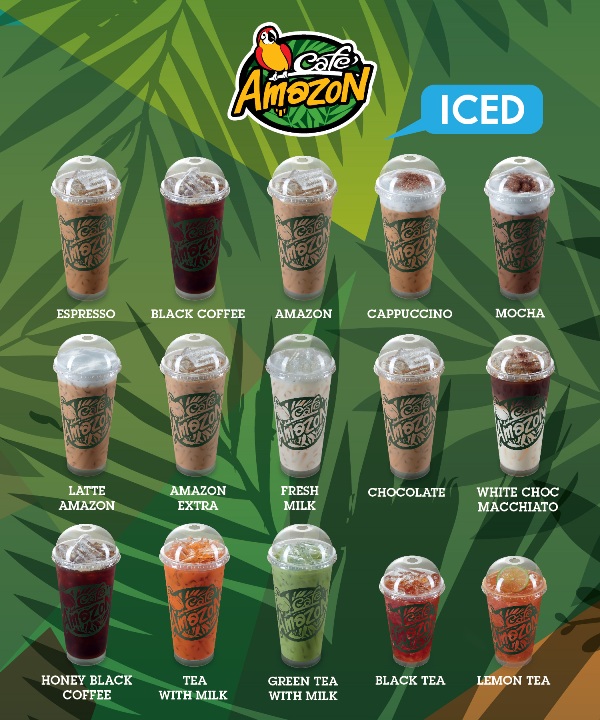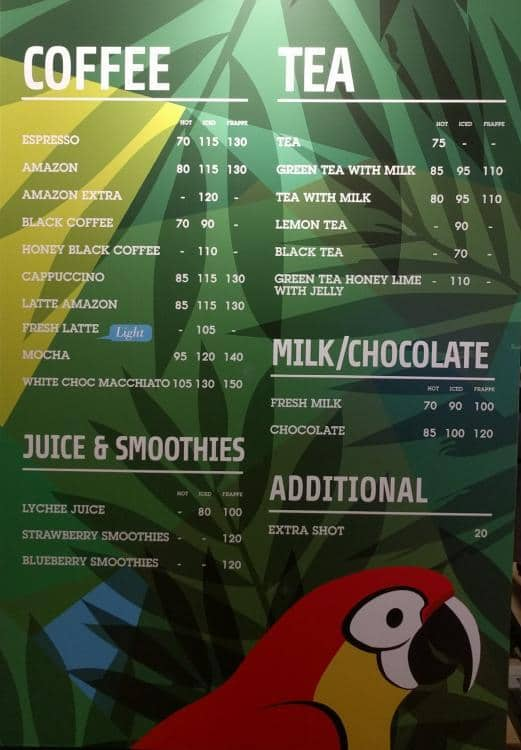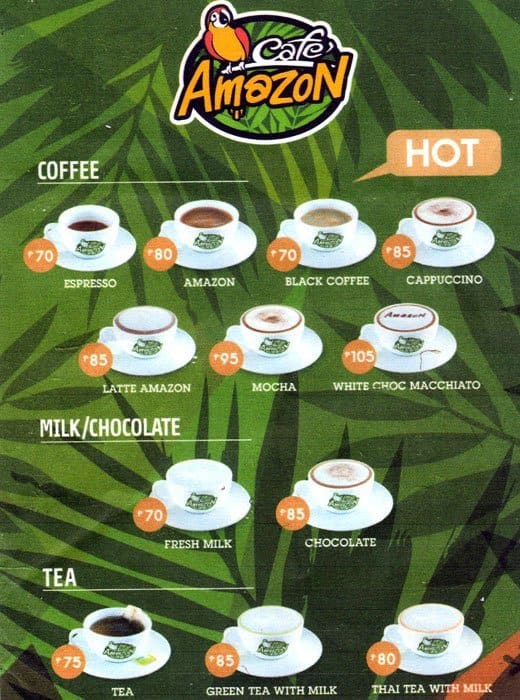 Address: Ptt, Subic - Clark - Tarlac Expy, Bamban, Tarlac
Monday - Sunday (7:00 AM - 9:00 PM)
Café Amazon Dasmariñas
Address: 1630 Governor's Dr, Paliparan Governor's Dr, Paliparan, General Mariano Alvarez, 4117 Cavite
Monday - Sunday (7:00 AM - 11:00 PM)
Café Amazon SM North EDSA
Address: SM North Annex, Quezon City, NCR
Monday - Sunday (8:00 AM - 10:00 PM)
Address: Doña Remedios Trinidad Hwy, Pulilan, Bulacan
Monday - Sunday (8:00 AM - 10:00 PM)
Address: PTT Lubao 2, O.G. Road, San Nicholas II, Lubao, Pampanga
Monday - Sunday (9:00 AM - 8:00 PM)
Café Amazon EDSA Veterans
Address: 1023 Epifanio de los Santos Ave, Project 07, Quezon City, 1105 Metro Manila
Monday - Sunday (7:00 AM - 7:00 PM)